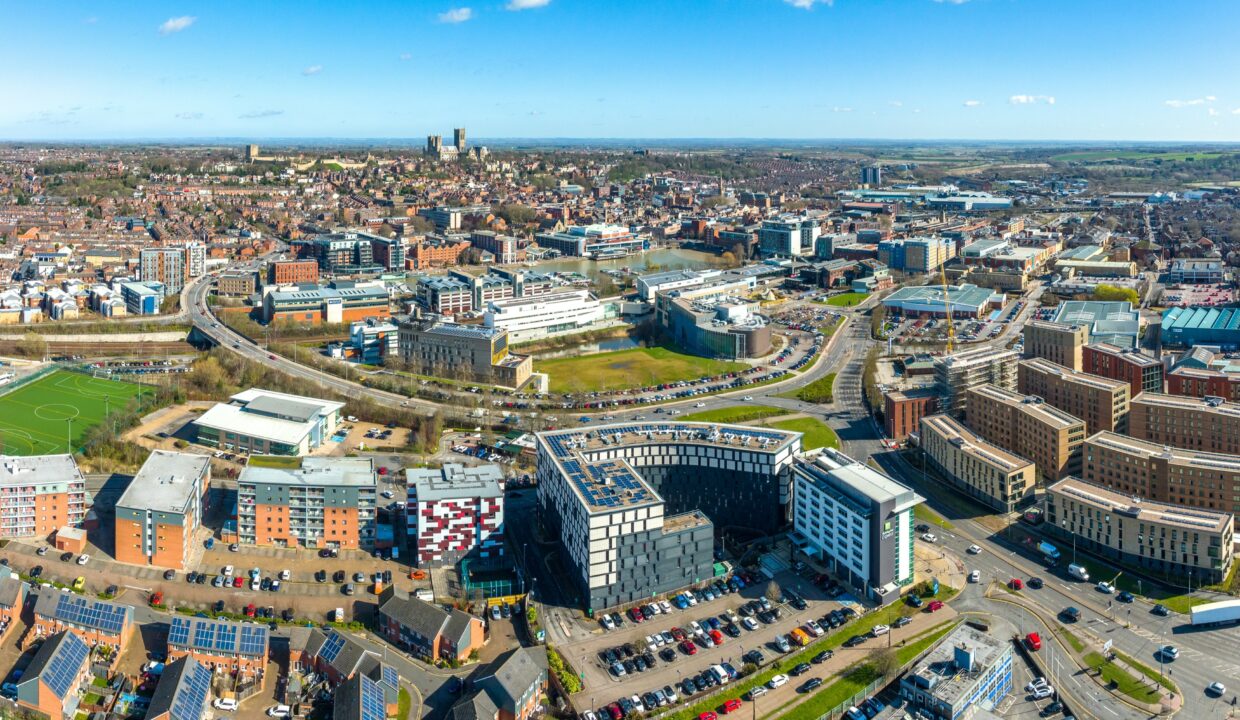 Perks of Living in the West End of Lincoln
As the pulse of student life quickens in Lincoln, the West End emerges as a vibrant hub, offering a tapestry of advantages for those seeking a perfect student house. Nestled amidst the cultural heartbeat of the city, the West End presents a plethora of benefits tailor-made for University of Lincoln students.
Proximity to Campus and Amenities: Convenience reigns supreme in the West End. With a short stroll or an easy bike ride, students can swiftly reach the university campus, allowing for a stress-free commute. Beyond academics, this area buzzes with life, hosting an array of cafes, eateries, and shops, making daily essentials just a stone's throw away.
Community Vibe: The West End isn't just a place to live; it's a community. Students find themselves immersed in a vibrant atmosphere, fostering friendships and connections that extend beyond the classroom. The blend of local residents and students creates a unique environment where diversity thrives.
Cultural Diversity and Entertainment: Explore the kaleidoscope of cultures within reach. From cozy cafes serving international cuisines to eclectic art galleries and theaters showcasing local talent, the West End embraces a rich tapestry of cultural experiences, keeping student life dynamic and engaging.
Safety and Peace of Mind: Safety is paramount, especially for students living away from home. The West End prides itself on being a safe and secure neighborhood, ensuring peace of mind for students and their families.
Variety of Accommodation Options: The West End offers a myriad of accommodation styles, catering to diverse preferences and needs. Whether it's a cozy flat, a shared house, or a modern studio apartment, there's something to suit every student's taste and budget.
Green Spaces and Tranquility: Amidst the hustle and bustle, pockets of tranquility exist. Parks and green spaces provide an escape from the academic rigmarole, offering serene spots to relax, study, or simply unwind after a hectic day.
Choosing West End student houses isn't just about finding accommodation; it's about embracing a lifestyle. It's about the fusion of convenience, culture, and community that shapes a memorable student experience. At Student Housing Lincoln, we understand the allure of the West End and are committed to offering students the gateway to this vibrant lifestyle.
Discover the benefits of West End living, where the city's heartbeat syncs with the rhythm of student life. Explore our selection of meticulously curated properties in the West End, designed to elevate your university experience.
Live, learn, and thrive in the beating heart of Lincoln's West End.