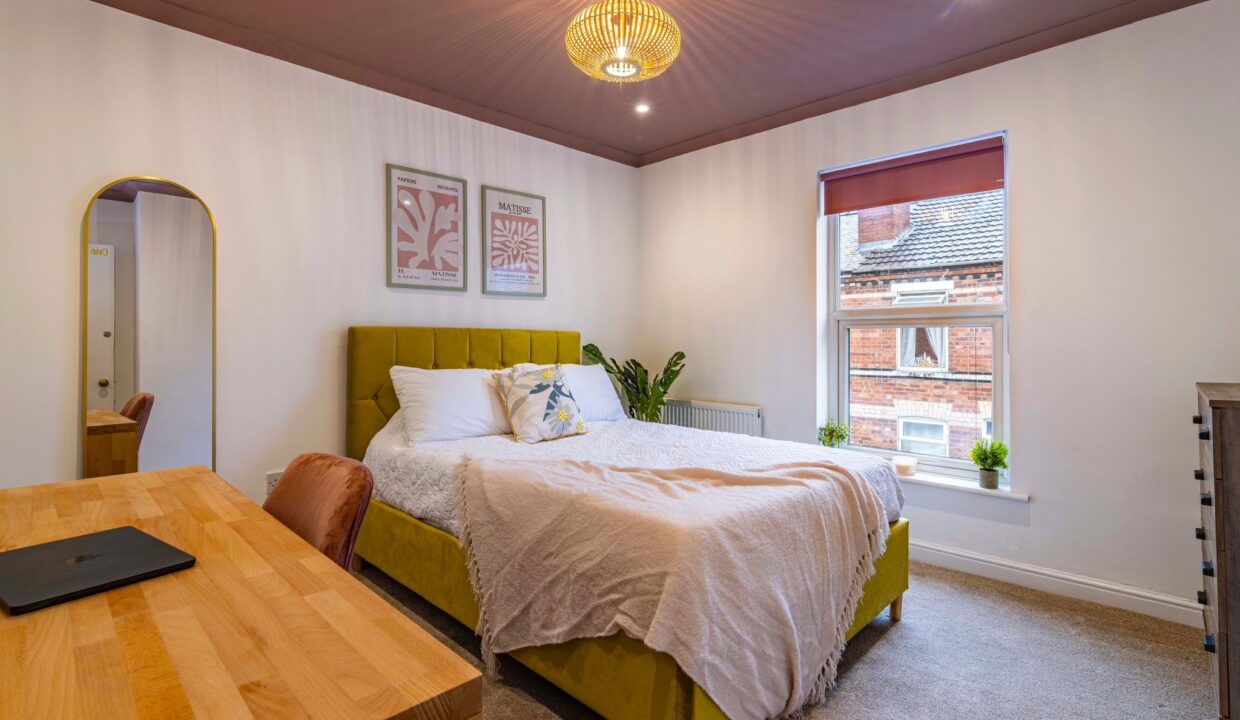 Student Accommodation: Why Early Booking Is a Must!
The academic year is in full swing, and it might seem too early to start thinking about next year's student accommodation. However, here at Student Housing, we've got compelling reasons why booking your student housing for next year now is a smart move. With our busiest year ever and more houses available than ever before, it's time to plan ahead and secure your ideal living space.
1. More Houses Than Ever
We're excited to announce that we're letting more houses than ever before. This means an even wider selection of accommodations for you to choose from. Whether you're looking for a cozy studio or a shared house with friends, we've got options to suit every preference and budget. Don't miss out on the chance to secure your dream student home.
2. Our Busiest Year Yet
This year is shaping up to be our busiest ever, and demand for student accommodation is soaring. Booking early ensures you won't be left scrambling to find a place to live as the academic year approaches its end. By securing your accommodation now, you can relax knowing that you've already taken care of one of the most crucial aspects of your student life.
3. Accommodation for Lincoln and Nottingham Students
We're not just exclusive to Lincoln students. We also cater to students in Nottingham! So, whether you're studying in Lincoln or Nottingham, you can count on us to provide you with top-notch accommodation options. Our convenient locations make it easy to access both cities' universities and amenities.
4. Hundreds of Houses and Thousands of Rooms
With hundreds of houses and thousands of rooms at your fingertips, we have the variety to cater to your individual needs. Our extensive inventory allows you to find the perfect accommodation that suits your lifestyle, budget, and location preferences.
5. Viewings Are Happening Now
Why wait when you can start viewing potential accommodations right now? Our team is conducting viewings, so you can get a firsthand look at the properties you're interested in. This not only helps you make an informed decision but also gives you an advantage in securing your preferred housing.
6. Booking Slots Are Filling Up Fast
The early bird gets the worm, as they say. Booking slots are filling up quickly, and popular properties tend to go fast. By reserving your accommodation early, you have a better chance of securing your first choice. Don't miss out on the opportunity to book the ideal student housing.
In summary, booking your student accommodation for next year now is a wise decision. With our extensive housing options, availability for Lincoln and Nottingham students, and high demand this year, early booking ensures peace of mind and the chance to choose from a wide array of options. Viewings are already underway, so don't hesitate—start your search today and secure your ideal student home with Student Housing Lincoln.